Success Story
Customized Website to Overcoming Challenges in Adventure Tourism
COMPANY PROFILE
Seadoo is a company that offers adventure seekers a unique experience combining the thrill of speed with the beauty of water and land. Their experienced guides ensure a safe and exhilarating ride for riders of all levels.
Seadoo's top-of-the-line SEADOO motorboats are known for their speed, agility, and smooth handling, providing a stable and safe ride.
The company offers unforgettable ocean adventures that take riders across stunning coastal areas and past breathtaking landmarks and attractions.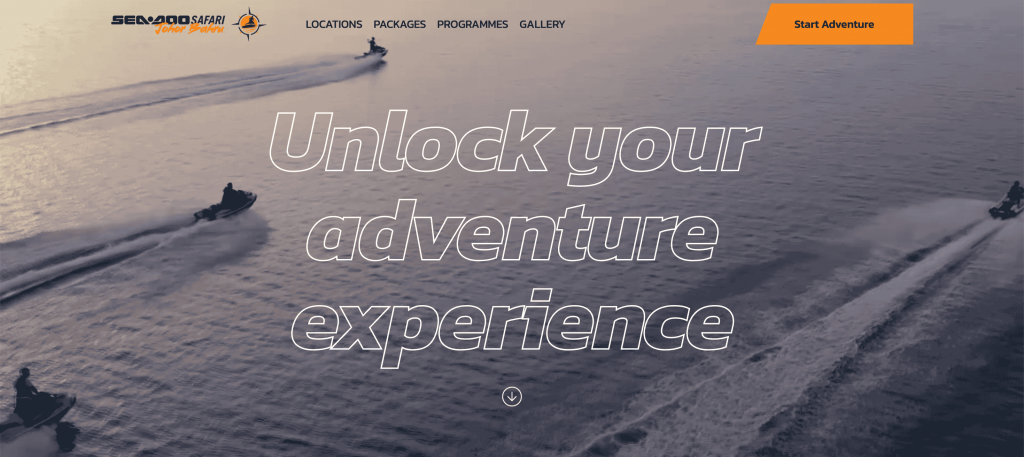 CHALLENGES
Seadoo Safari wanted to attract adventurous, energetic, and outdoor-loving individuals to their tours.
To do so, they needed a website with a youthful and energetic vibe that would accurately target their audience.
Additionally, they required a booking system to manage their high volume of bookings efficiently.
Finally, they wanted to showcase their customers' exciting moments through photographs to attract potential customers.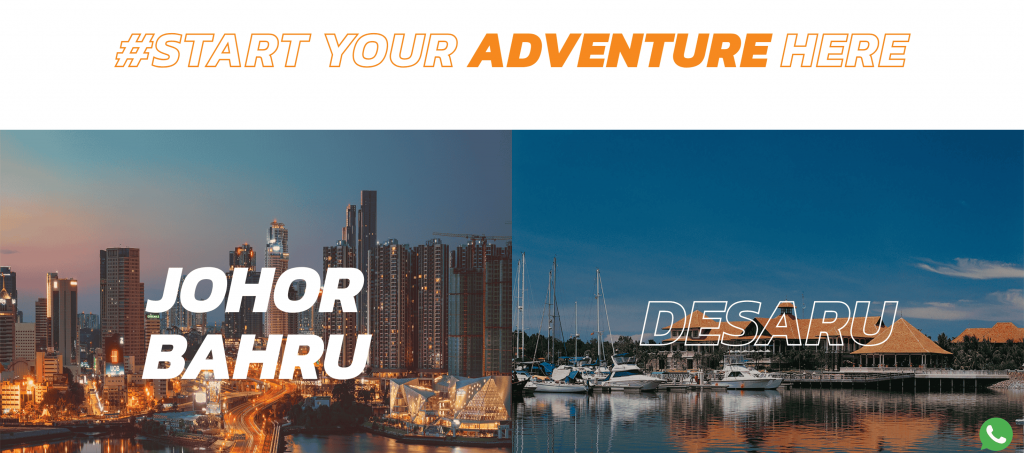 SOLUTIONS
We worked closely with Seadoo Safari to redesign their website with an energetic and adventurous vibe, using bright colors and a dynamic layout.
Second, we inserted a booking tool on their website, allowing customers to choose packages and time slots for their bookings.
Finally, we designed a "Gallery" page to showcase all the amazing photos taken during the tours,and sorted by different tags for easy browsing.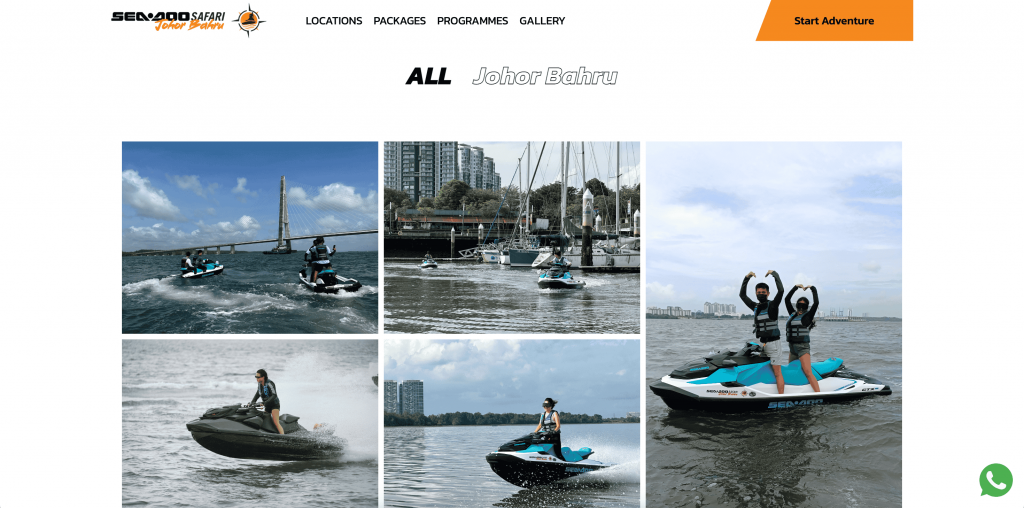 RESULTS
After redesigning their website and implementing the booking system, Seadoo Safari saw significant improvements.
First, the new website design helped them target their audience more accurately and attract more adventurous people who love outdoor activities.
Second, the booking system significantly reduced their staff's workload, as all booking and customer information could be accessed easily from the backend. This allowed them to keep track of all the information at a glance and learn more about their customers.
Finally, the "Gallery" page provided social proof of the exciting experiences customers could have with Seadoo Safari, making them feel more engaged and more likely to book a tour.
Overall, the successful website development helped Seadoo Safari grow their business and attract more customers to their unique tours.
Discuss your project with us?