Success Story
JS M&E Engineering: Increase Visibility on the Internet
COMPANY PROFILE
JS M&E Engineering is a mechanical and electrical engineering specialist providing end-to-end solutions for HVAC, Building Control Systems, Electrical Utilities, and Fire Safety Infrastructure.
Their M&E services include full design and build, installation, and maintenance of systems for industrial factories, hospitals, malls, and palm oil estates.
CHALLENGES
JS M&E Engineering faced a common challenge among businesses today: being invisible on the internet. As a Mechanical and Electrical engineering company, they knew that potential clients would turn to the internet for research and information before making a purchasing decision.
So after we help them build up their website, they decided to increase their exposure and attract more potential clients.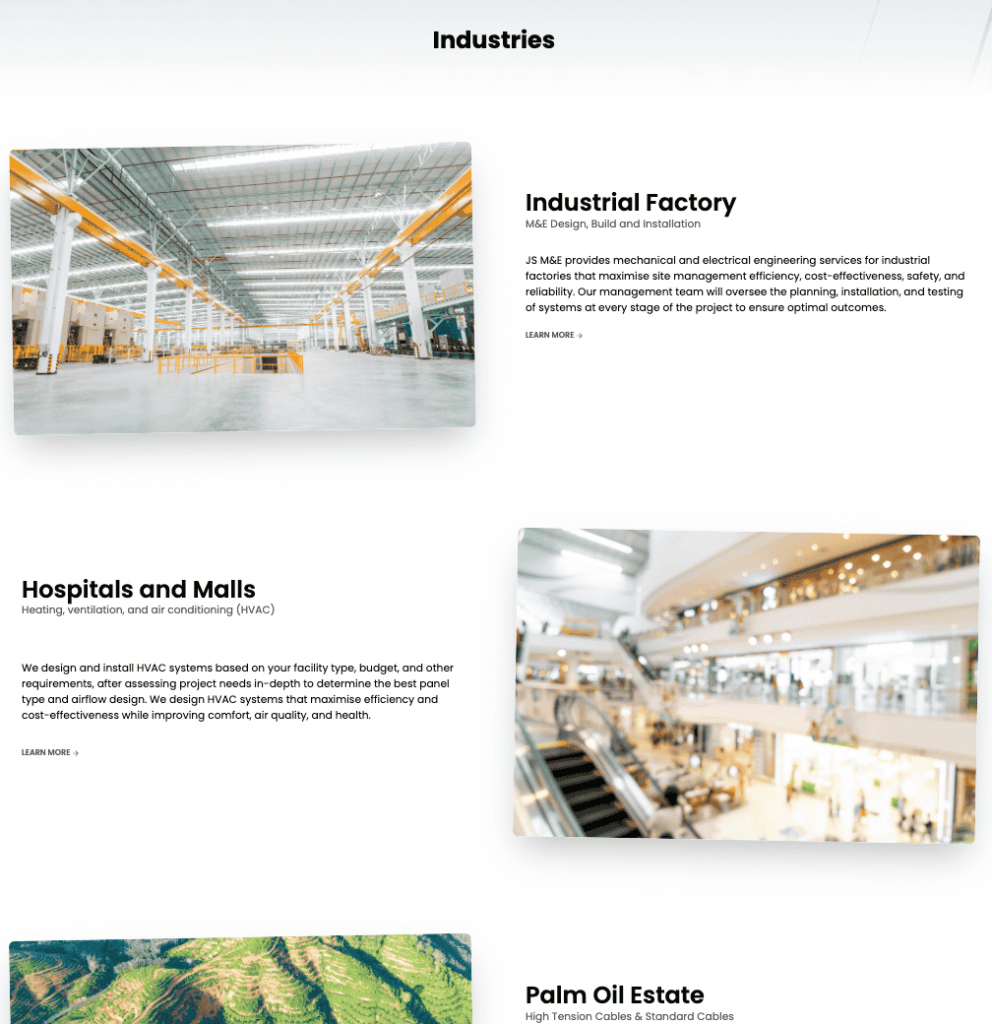 SOLUTIONS
To help JS M&E Engineering overcome this challenge, we took a strategic approach.
We conducted keyword research to identify relevant and high-traffic keywords that their target audience would likely search for, then optimized the website's content to include these target keywords.
Additionally, we made sure that the website was mobile-friendly and had a fast loading speed to improve user experience.
RESULTS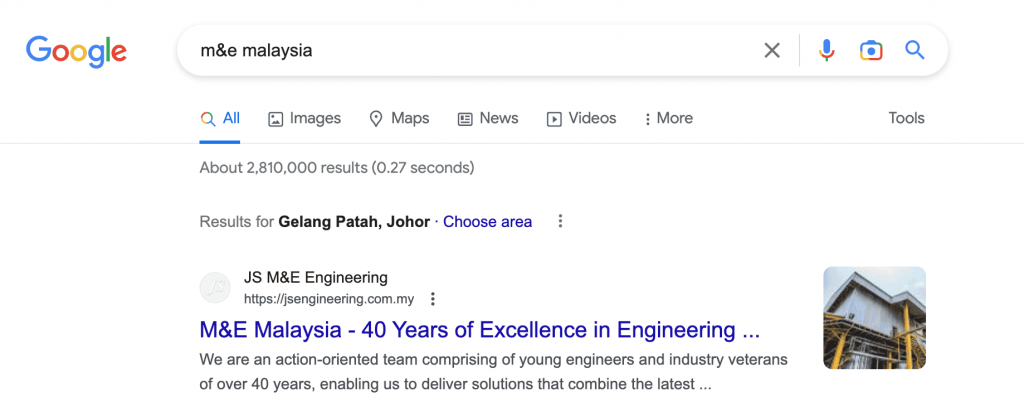 JS M&E Engineering's search engine rankings improved, and organic traffic to their website increased as more people clicked on their website when it appeared as the number one on the first page of search results.
With an improved user experience, visitors to the website were able to find the information they needed, which leading to a higher conversion rate.
With the right strategy and execution, now they're able to attract more potential clients, increase their visibility, and ultimately achieve greater success.
Discuss your project with us?